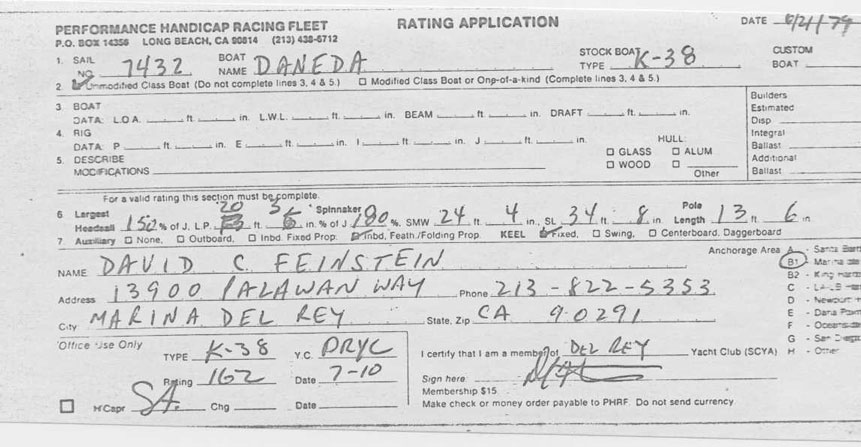 November 8, 1979
Dear Peggy,
Thanks for your help this morning.
Enclosed is a copy of my letter and rating appeal to Steve Austin, dated July 10. Unfortunatly Steve has/had the only copy of the race results to go with the appeal.

Also enclosed is my check to PHRF for the 1980 dues .
Very Sincerely,
David C. Feinstein
K-38 Daneda 7432
---
July 9, 1979
PHRF Handicappers
Attention Steve Austin

Dear Steve,

Enclosed is the rating appeal for my K-38 Daneda, sail number 7432, and all other K-38's, with backup race
results.

As you may know, the K-38's were designed in 1947, to the Universal Rule, forerunner of the CCA Rule, and all boats including mine were built to that design, with no changes in hull or rig. K-38's are very tender boats, with a balast to displacement:ratio of 28.5 percent.

Boats Daneda races against today are built of fiberglass with aluminum spars. It is not possible for Daneda to have as smooth a bottom, with separate rudder light rig as modern boats, unless half the market value of Danedais spent on these improvements, which is expensive and impractical to do.

k-38's do not go to weather or go off the wind as well as Yankee 30's or Ericson 2-32's rating 174. It would be nice if the K-38's could have their ratings increased to 174 to insure continued and increased participation in PHRF races.

Very Sincerely,
David C. Feinstein
13900 Palawan Way
Marina Del Rey, CA 90291

---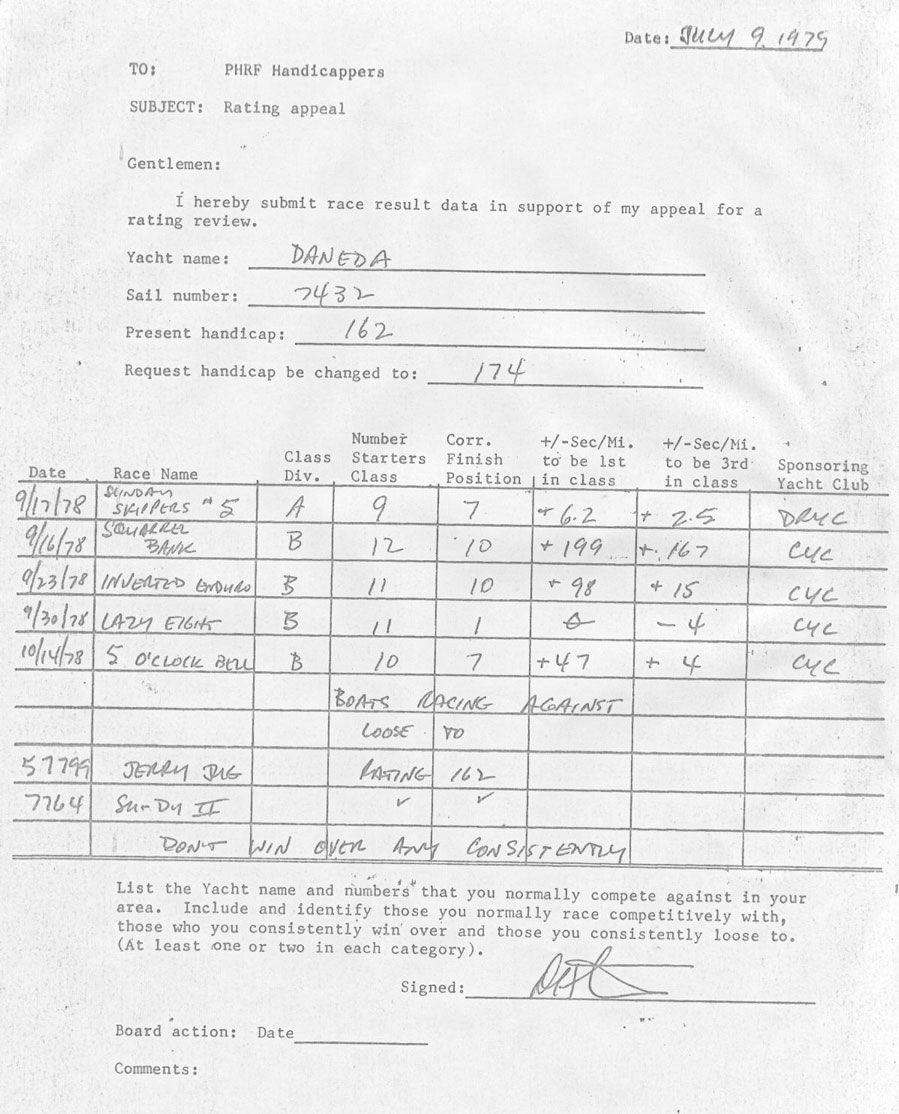 ---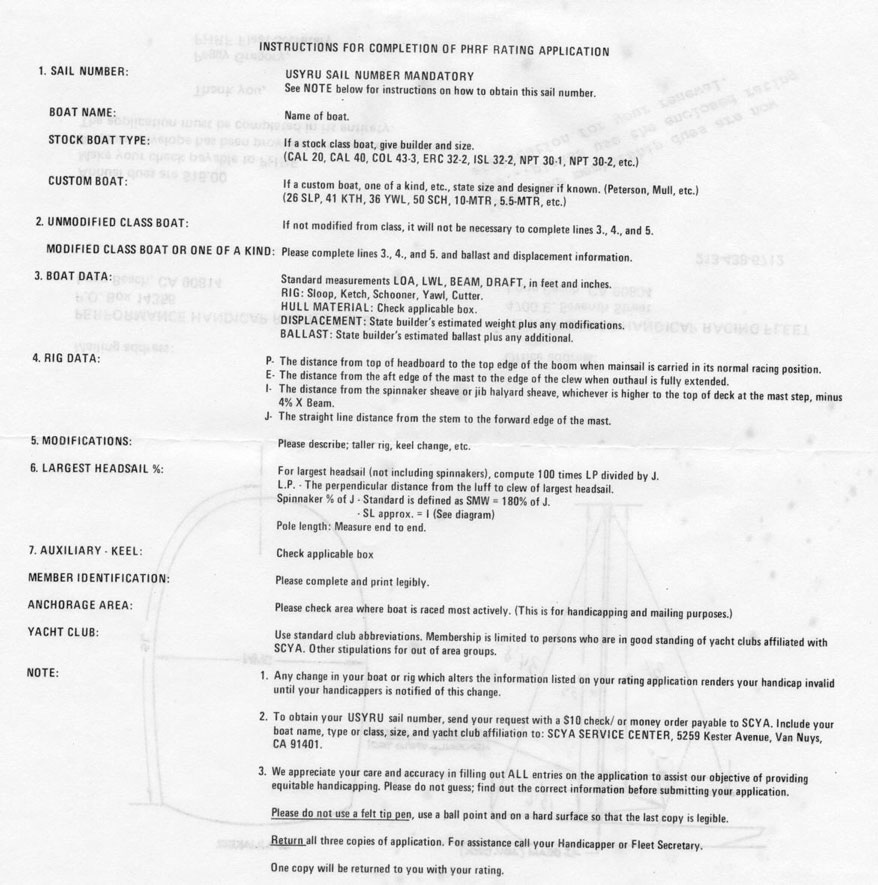 ---